At Young Office, one of our core competencies is helping clients when they move into a new space. From designing the new space to selecting appropriate furniture, furnishings, flooring and AV solutions, to ensuring everything is delivered and installed on time and with the utmost care and quality, we make business moves look easy.
While we most often start working with a client well in advance of a big move, sometimes we get called mid-process when something unexpected pops up or goes awry. Imagine moving into a new home only to discover that your sofa or dining room table just doesn't work in the new space.
That was the precisely situation the Greenville, SC-based regional office for the S.C. Department of Health and Environmental Control (DHEC) found itself in recently. While the organization had planned to use its existing furniture and furnishings in its new three-floor office, they just didn't work in the new location and created a slew of problems for their employees and clients, including serious privacy and storage shortcomings.  
That's when the DHEC team reached out to several furniture vendors  for potential solutions. Young Office's peerless catalog of furniture and AV solutions combined with its capabilities in design and project management rose to the top of the list. 
"As we began the moving process and realized that the new space would not accommodate the existing furniture, finding a vendor who could understand how we function and what we needed, was a priority," said DHEC Upstate Region Administrator Lummie Young. "… (We) chose Young Office for their attention to detail and their ability to be able to address all of our furniture and AV needs."
Indeed, Young Office not only furnished the new office, but we were able to help DHEC solve a number of problems that their employees identified and presented significant challenges to their unique workflows. 
And even with all those factors to understand and solve, the finishes and furnishings needed to be selected, designed, and quoted in just three weeks!
"The team with Young Office took the time to listen to what we needed, understand our core values as an agency, and they visited our facility to see how we functioned," Young said. "They were able to utilize their experience to navigate us around many pitfalls that we surely would have made. 
"The interaction became more than a vendor-customer experience. They wanted us to succeed in our project and continue to do what is needed to ensure that we do succeed."
The project details included:
All furniture, finish and fabric selections
Installation
111 workstations
47 private offices
Two conference rooms
One training room
Five client waiting areas
Four interview rooms
Coordinating and ensuring rush delivery from a number of different manufacturers and orders
Sourcing and installing complete AV solutions for a large state agency with a wide range of services and specialties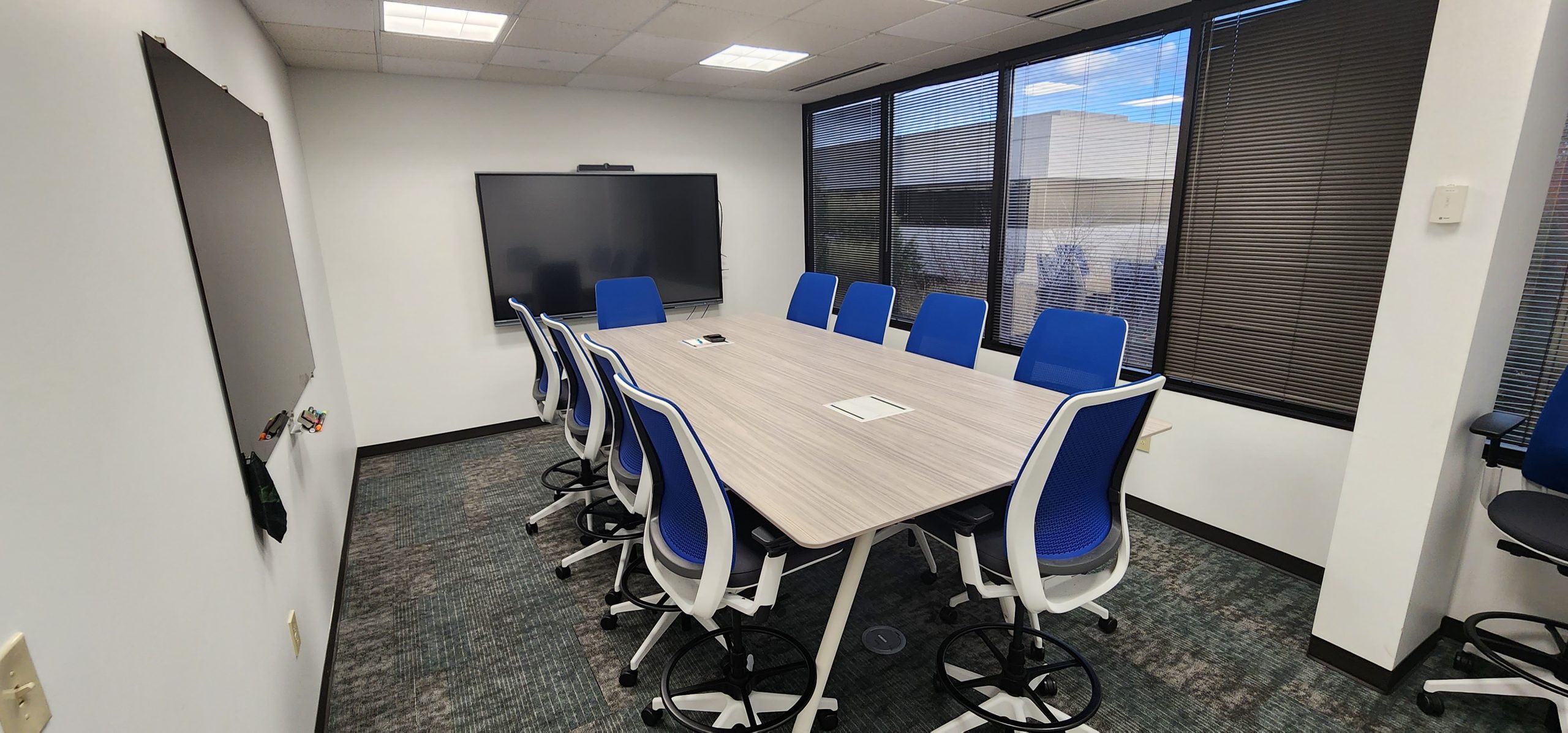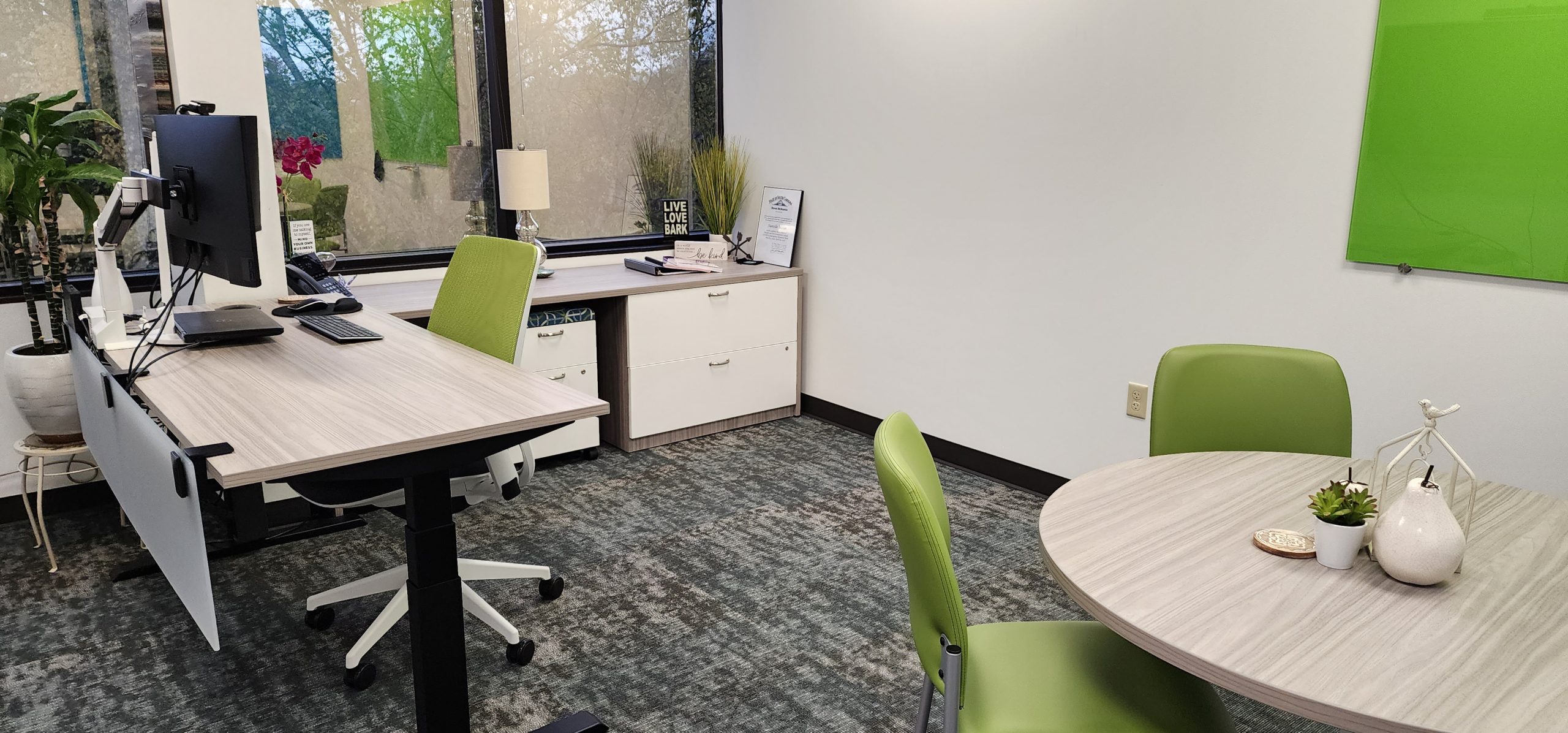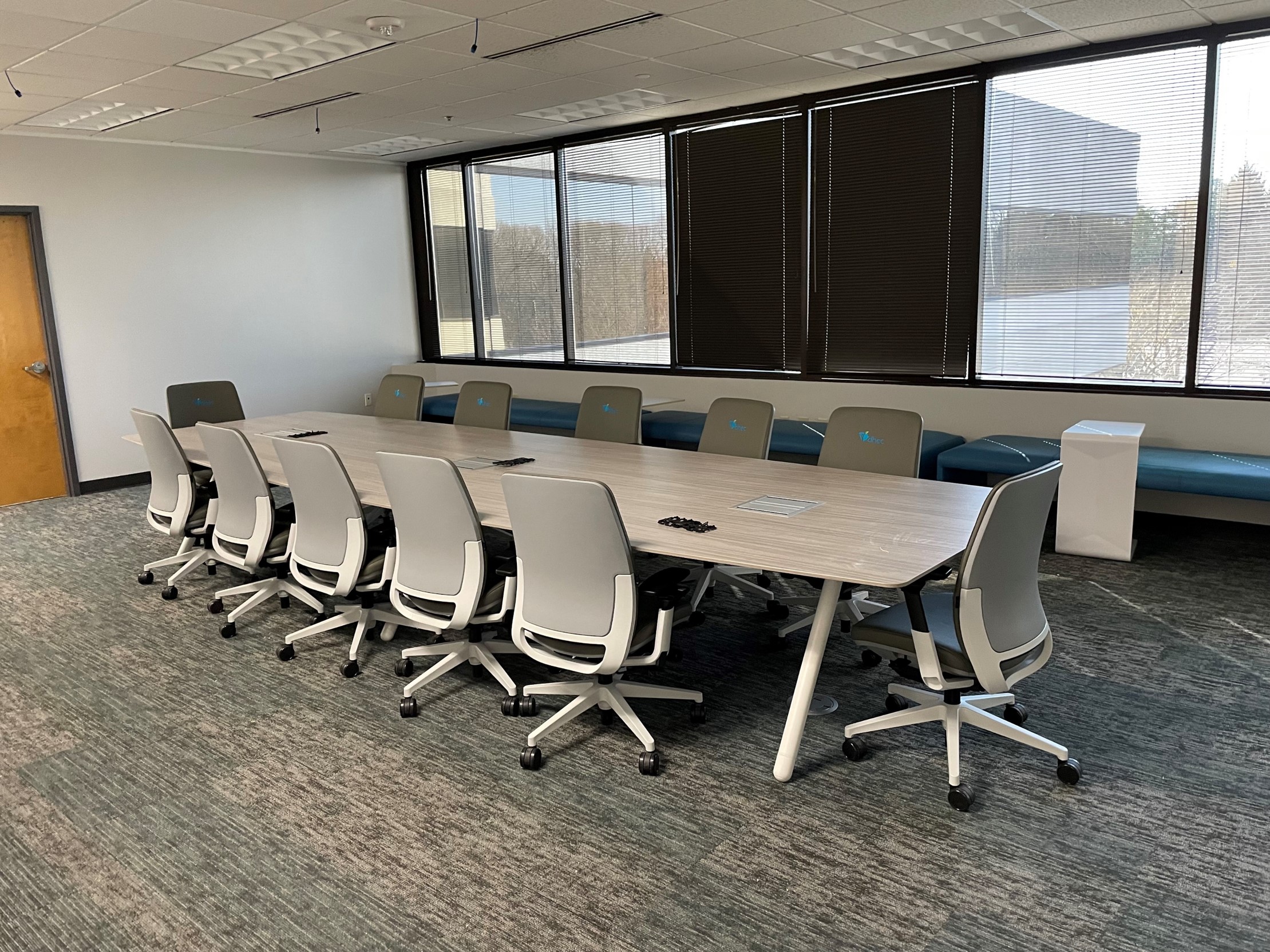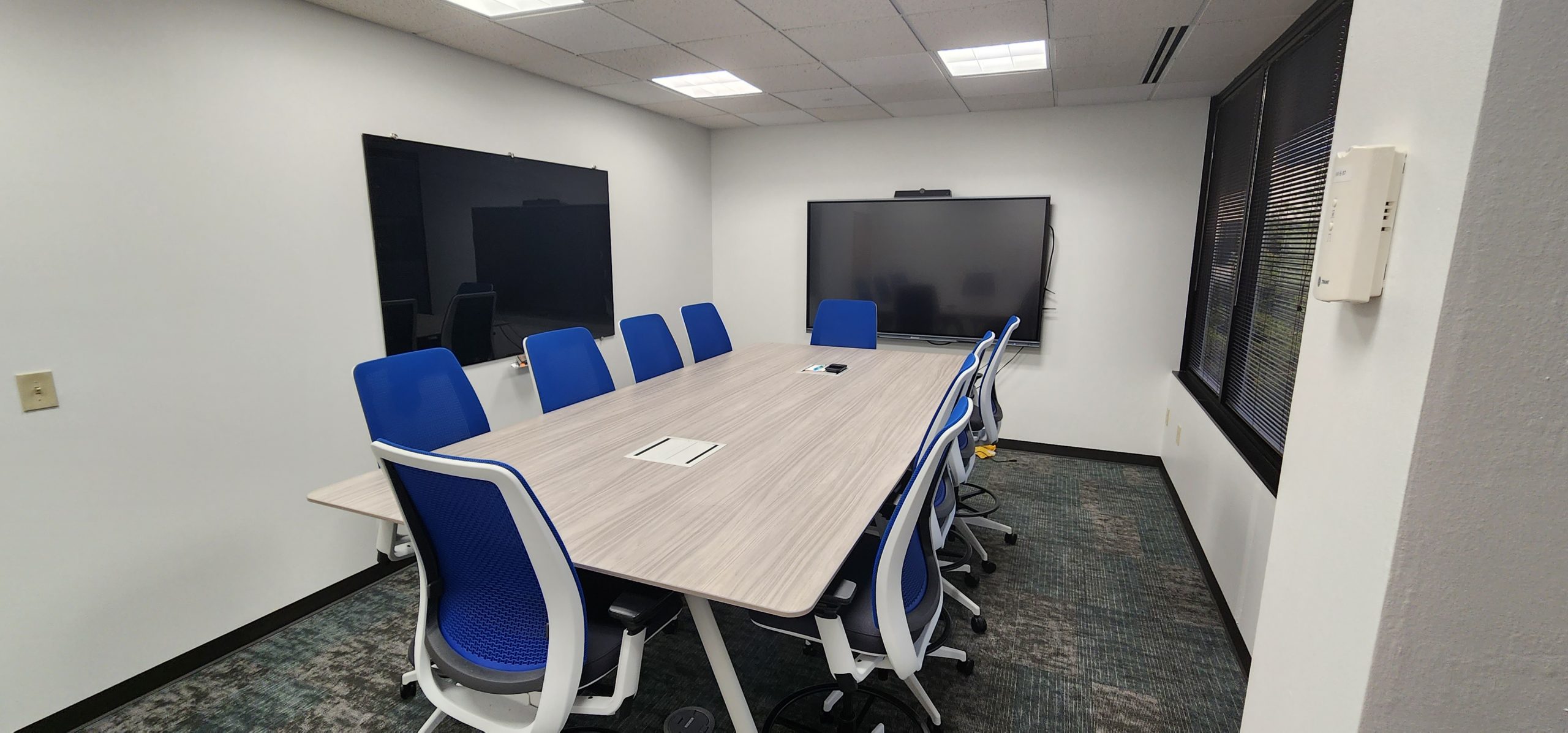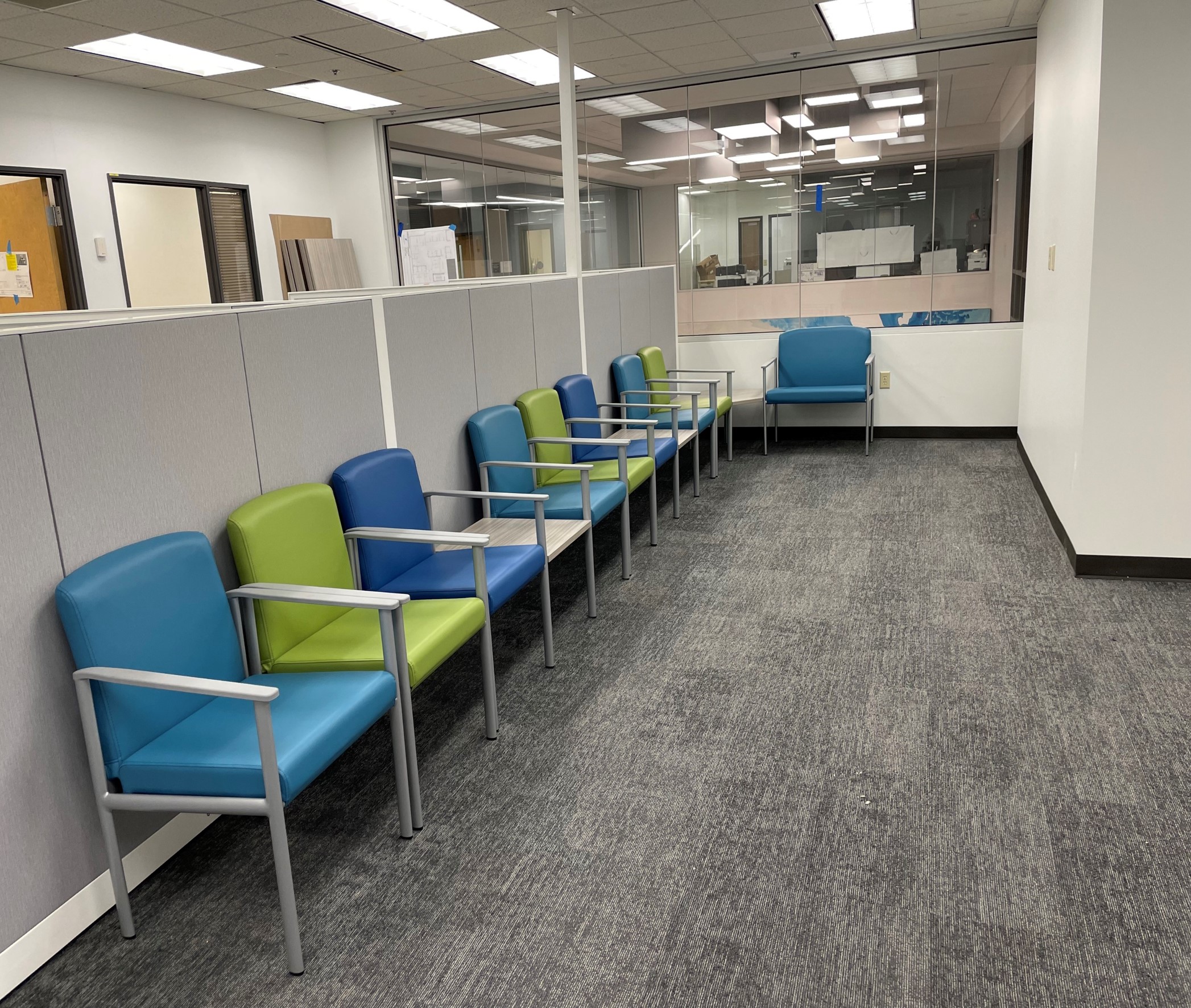 Young Office's Team Makes The Difference
Young Office's comprehensive skillset and relationships with manufacturers such as Steelcase is always an advantage for our clients — perhaps never more than in a case such as this, when time was of the essence.
For this project, Workplace Advisor Chris Benzle, Project Manager Cassidy Shepherd, Interior Designer Tiffany Lavender, Administrative Manager Janice Towe, AV Project Manager Rick Singleton, and Quality Assurance and Scheduling maestro Crystal Byron served as our key team members.  This incredible team came together to triage the situation, develop  a plan, then execute, all in record time. DHEC's Young said that full-team approach and accessibility to that level of expertise was crucial, especially with such an accelerated timeline, which created the need to often get information and make decisions fast. "The refreshing aspect of this project is that there wasn't a (single) main contact," he said. " … Everyone operated as a team, and we could call on any one of them to answer questions."
Benzle provided additional insight into how the Young Office team came together to deliver for DHEC:
"Tiffany, Cassidy, Janice, and Crystal all performed in their usual flawless way and developed their own relationships with the folks at DHEC.
"Tiffany listened to their needs and converted it into a floor plan. She worked with them based on her initial design and tweaked it in real time using CET. This got them engaged in the process and highlighted our and Tiffany's capabilities.
"The order was placed Janice placed the order based on Cassidy's direction on how the spaces were to be installed. Janice managed the order process to make sure the arrival dates held, Cassidy worked with the installation team on the sequencing and Crystal managed the punch list throughout the project to correct any issues as they occurred."
Lavender credits strong teamwork and open communication with clients as a large part of Young Office's approach to solving challenges.
"When a job needs to get done, we always rally together in the best interest of our clients," she said. "I believe having the entire team present at the initial meeting is an important factor for our clients. This way they get to see everyone involved with getting their project from start to finish."
Privacy Needs in a Largely Open Floor Plan
Another challenge DHEC needed to address was privacy. The state agency assists people with a wide range of needs, and much of that work is conducted in-person. Ensuring those conversations are discreet and protected is vital.
In a pre-move survey of employees, several DHEC staffers shared concerns about the privacy shortcomings of their previous office setup such as this one:
"Clients have complained that [the office] is too open. That you can hear conversations with other clients and most can repeat what is said between you and the previous client even with your voice lowered."
Indeed, DHEC's previous office furniture and design had not come close to creating the level of privacy they were looking for. Young Office's team focused on addressing this issue through the design, layout, furniture and furnishings selections.
That and other concerns that surfaced in the survey and initial meetings provided Lavender the information she needed to properly inform the interior design and furniture selections, and she "was able to lay out a base plan for all three floors in about 2 weeks," she said. "Understanding their culture and brand helped to develop a space that represents both."
Through both ensuring the floor plans included ample private, flexible meeting rooms and by sourcing modern furniture, screening and audio-proofing solutions through Steelcase, Young Office was able to address the staff's privacy concerns.
The furniture selections included height-adjustable desks, lumbar-supportive desk chairs, and integrated storage systems. Young Office also provided a comprehensive move-in guide with additional tips and instructions on how to further ensure privacy in the office.
The End Result: An Office In Harmony
By the time Young Office wrapped up the final elements of installation and helped DHEC's staff get familiar with their new furniture and workspaces, the concerns that surfaced in the initial employee survey had been addressed.
"I think we succeed when we talk less about products and more about solving problems," Benzle said. "In this case, and most cases, it was about our team. We all had clear direction and a common goal. Expectations were established early, and we demonstrated the capability to live up to our commitments."
For the DHEC team, the result was much more than new, fresh furniture. It felt more like a fresh start.
"One (employee) even went so far as to say she would need new shoes because she didn't want to bring anything old into the new space," Lavender said.
---
How can we help you work in harmony?