When Morgan Corp. sought a partner to help design and furnish its new 28,000-sf corporate headquarters, they cast a wide net. The Spartanburg, S.C.-based site developer, one of the largest in the Southeastern United States, interviewed a number of companies, as well as the clients of those companies.
In the end, the choice was clear. Young Office had everything Morgan Corp. was looking for — including a client-centered approach that took nothing for granted.
"We had worked with Young Office for years and years," Elizabeth Epps, the Morgan Corp representative for the HQ redesign, shared her thoughts on the project. "But they brought their whole team in to meet with us before we had selected them for this project and asked lots of questions. They treated this like we were a true new client. We really appreciated that."
That level of attentiveness only increased once Young Office was hired for the project, Epps said. The project details included:
All furniture, finish and fabric selections, signage
Installation
72 workstations
15 private offices
Additional conference and meeting spaces
Coordinating delivery from 24 different manufacturers across 14 different orders
Sourcing and installing an AV solution for a state-of-the-art 15-foot-tall video board
Install of all tile across the building
Kelsey Kees, Senior Interior Designer, served as both designer and workplace advisor.
"I could not have asked for a better person to work with," Epps said. "Kelsey made the experience great for us. She created the timeline, held us accountable for it, and was very good at keeping us on track. She was always prepared. That was also one of our biggest concerns with this project. To us, this was a massive scale and we were concerned about losing track of all the little details. Kelsey took care of all of it."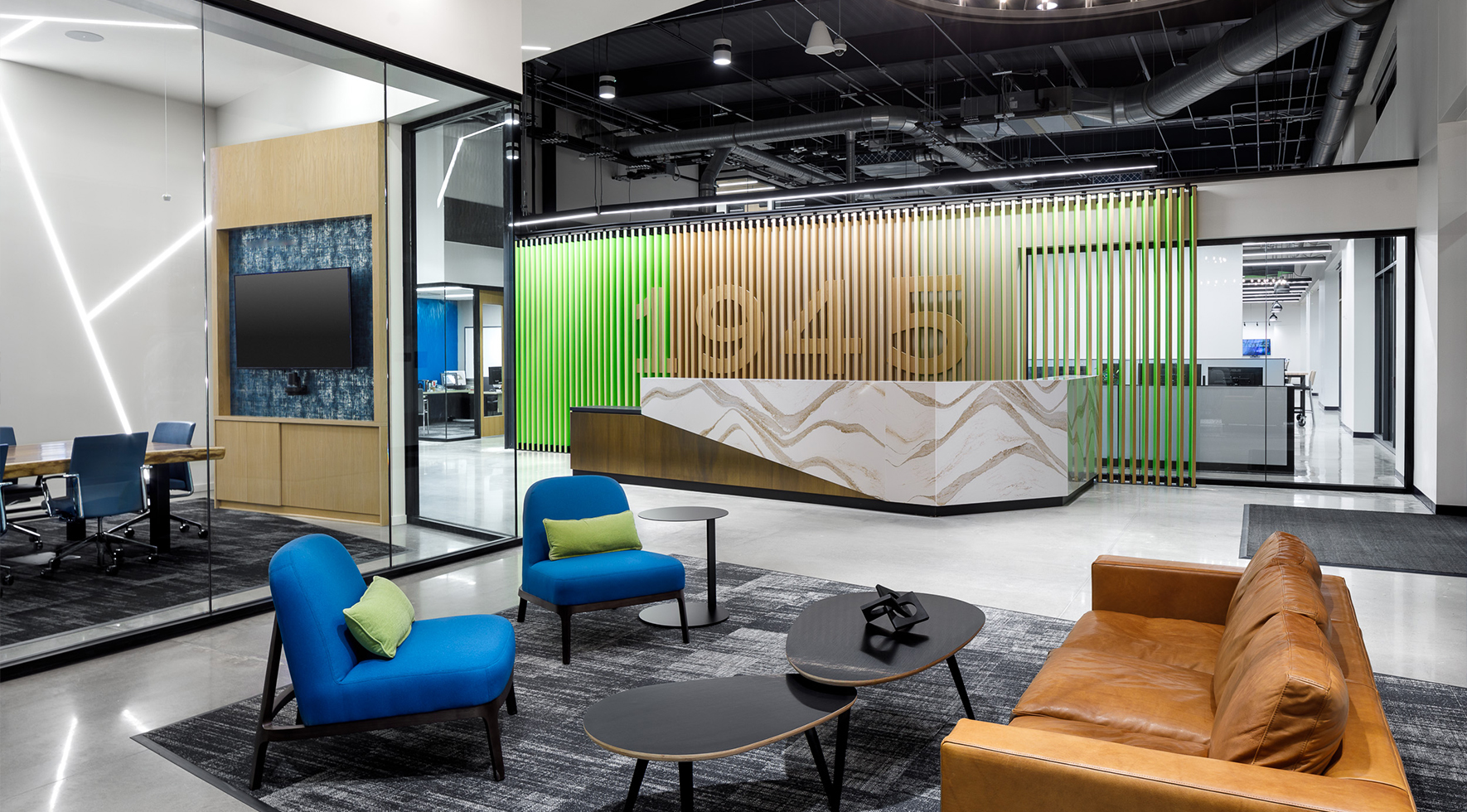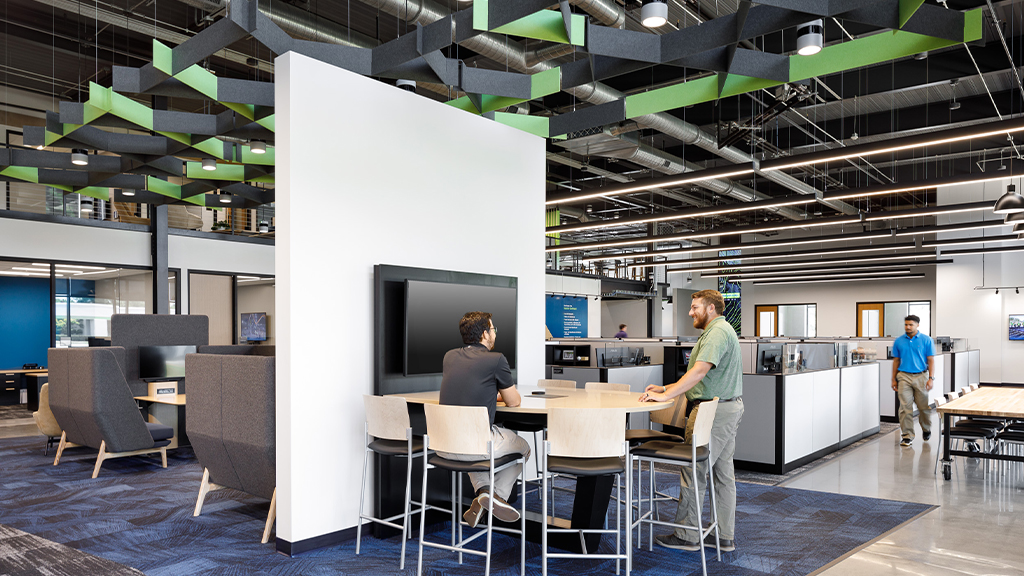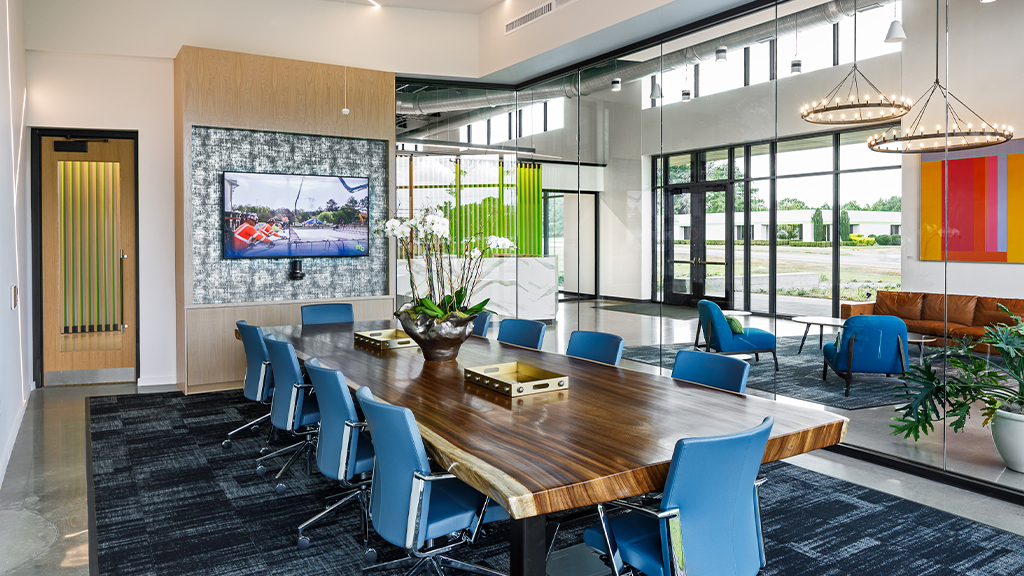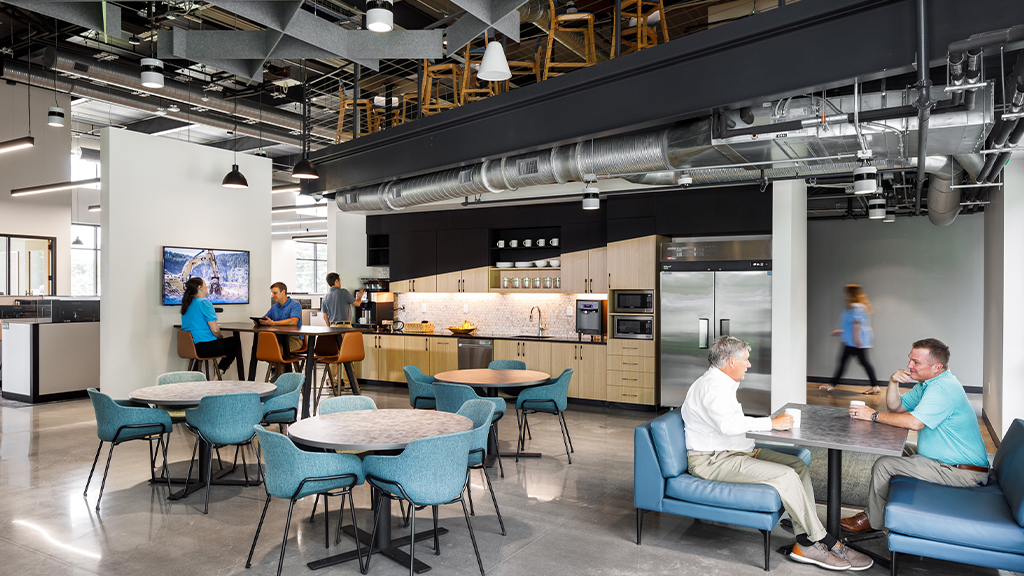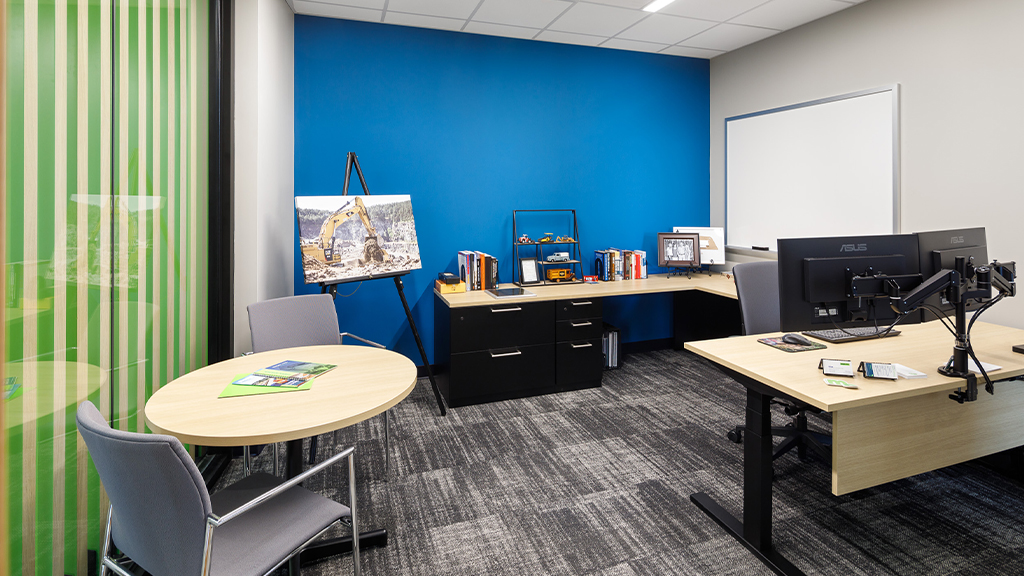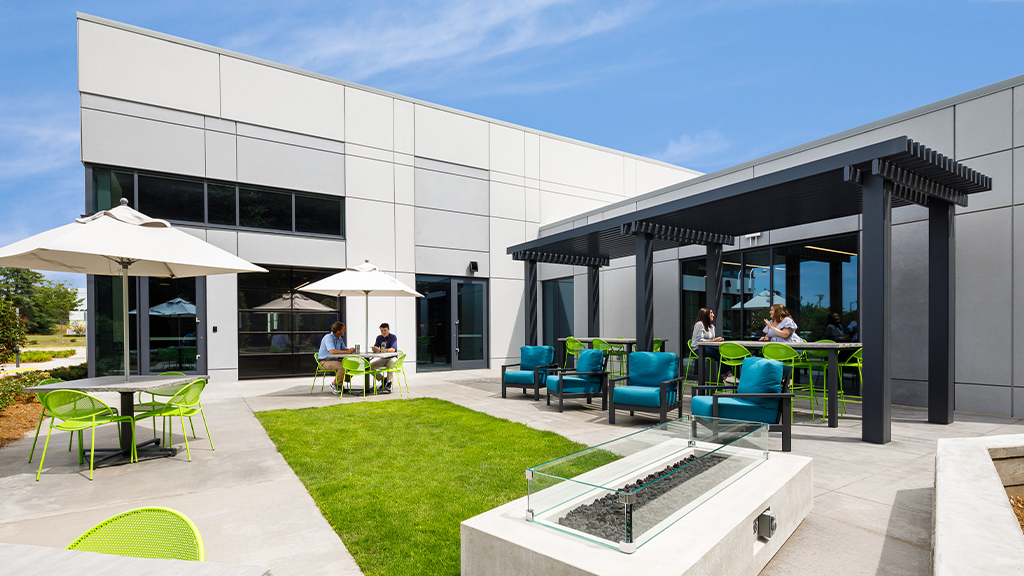 Some of the facets of the project that Epps noted as being especially important to Morgan Corp. included:
Project Management and Coordination
Young Office's team worked with the project architect and contractor as well as interior design and branding consultants to ensure not only that the project remained on budget and on track, but that the office's look and feel was consistent with the company's well-established design aesthetic and overall brand. Kees played a key role balancing all the perspectives, while keeping the client's needs front and center.
AV Solutions and Support
Toward the end of the project, the Morgan Corp. team mentioned they were trying to find the right AV system and video board for a large wall in one of the common areas of the building. Kees brought in Young Office's AV team and the result was a breathtaking 15-foot-tall video board that greets visitors, shares the company's story and shows off its work across the Southeast.
"Their AV group was tremendous — they were just really great to work with," Epps said. "I had no clue on the AV aspects of the project, and we just happened to be talking about it one day when we were meeting, and they said, 'Well we can do that.' And they did a great job with it."
ADA Compliance
"We wanted to maximize the space, and Kelsey made sure we did that and while still ensuring everything flowed well and was ADA compliant," Epps said.
Cord Management
This facet might sound mundane — but in an office as busy and active as Morgan Corp's, it was a very big deal.
"What we didn't want was to walk in here and see cords everywhere. Kelsey made sure all the desks were oriented and positioned in a way to hide all the cords."
Post-Project Support
Kees visited Morgan Corp. and provided a comprehensive, daylong session for their team on the features of their workstations. That session included in-depth instruction on the company's new state-of-the-art chairs and how to customize and maximize their ergonomic performance for each individual.
"Morgan Corp. understood the importance of ergonomics for each department and they wanted to make sure employees can utilize their furniture to its potential," Kees said. "If people don't understand how it works, they don't use it. They understood how important that was and I was happy to come out and spend a day teaching them how to use it."
Kees also returned to help stage the office for the open house Morgan Corp. hosted to show off its new digs. She spent time ensuring every piece of furniture was properly set up and level. "She even went around pushing all the chairs in and just making sure we looked our best," Epps said."Again, it's the little things and that kind of customer service that makes a big difference.
"We knew we wanted quality products, but we also wanted the quality team. That's what we got with Young Office."
---
How can we help you work in harmony?