Blue Ridge Community College is more than a place for people to pursue post-secondary education and learning. It is a community institution, serving the people and businesses of Henderson and Transylvania counties in Western North Carolina. 
So when Blue Ridge undertook one of the most important and potentially transformative capital projects in its 52-year history, the college selected Young Office as its furniture, finishings and equipment partner.
The project highlighted Young Office's expertise in the education market and its comprehensive menu of solutions in design, architecture, furniture, finishings and AV technology. Young Office handled every detail, from the initial design of the project to coordinating a complex delivery and installation schedule.
An ambitious multi-use facility with a wide range of needs
The $23.4 million Patton Building project on the college's Henderson County campus in Flat Rock, N.C., included 78,739 square feet of new and renovated modern educational space. The facility's carefully designed learning environments and technological features were designed to engage and support the students of Blue Ridge Community College while "positioning the institution as a strong economic development and industry recruitment partner for Henderson County."
The Patton Building is a mixed-use space, with a combination of collaborative settings, offices, conference spaces, classrooms, labs, a boardroom, and a state-of-the art auditorium. The building also includes the school's new Student Success Center, a unique space that offers tutoring, small meeting spaces, and private study carrels for students.
More than 6,200 square feet of flexible industrial space called Flex Labs were specially designed to meet the training needs of new and existing manufacturing employers. Meanwhile, the 2,048-square-foot Steven D. Wyatt Auditorium features a production-ready stage and seats 105 during community events, faculty lectures, and drama department productions. The space also features a green room, dressing room, restrooms, and a backstage area.  
"Young Office has been a valued partner with Blue Ridge Community College throughout the entire design, construction, and transition of our faculty and staff into the new 80,000 square foot Patton Building," said Dr. Laura B. Leatherwood, President of Blue Ridge Community College. "They were always flexible and willing to meet with various stakeholder groups to recommend and help select the appropriate furniture options for our offices, classrooms, student commons areas, and Student Success Center."
The individual spaces Young Office provided solutions for included:
16 Classrooms
4 Labs
66 Private offices
8 Collaborative settings
3 Conference rooms
1 Formal board room
1 Auditorium
Young Office also handled installation and coordinated delivery of hundreds of pieces of furniture and equipment from a number of different manufacturers.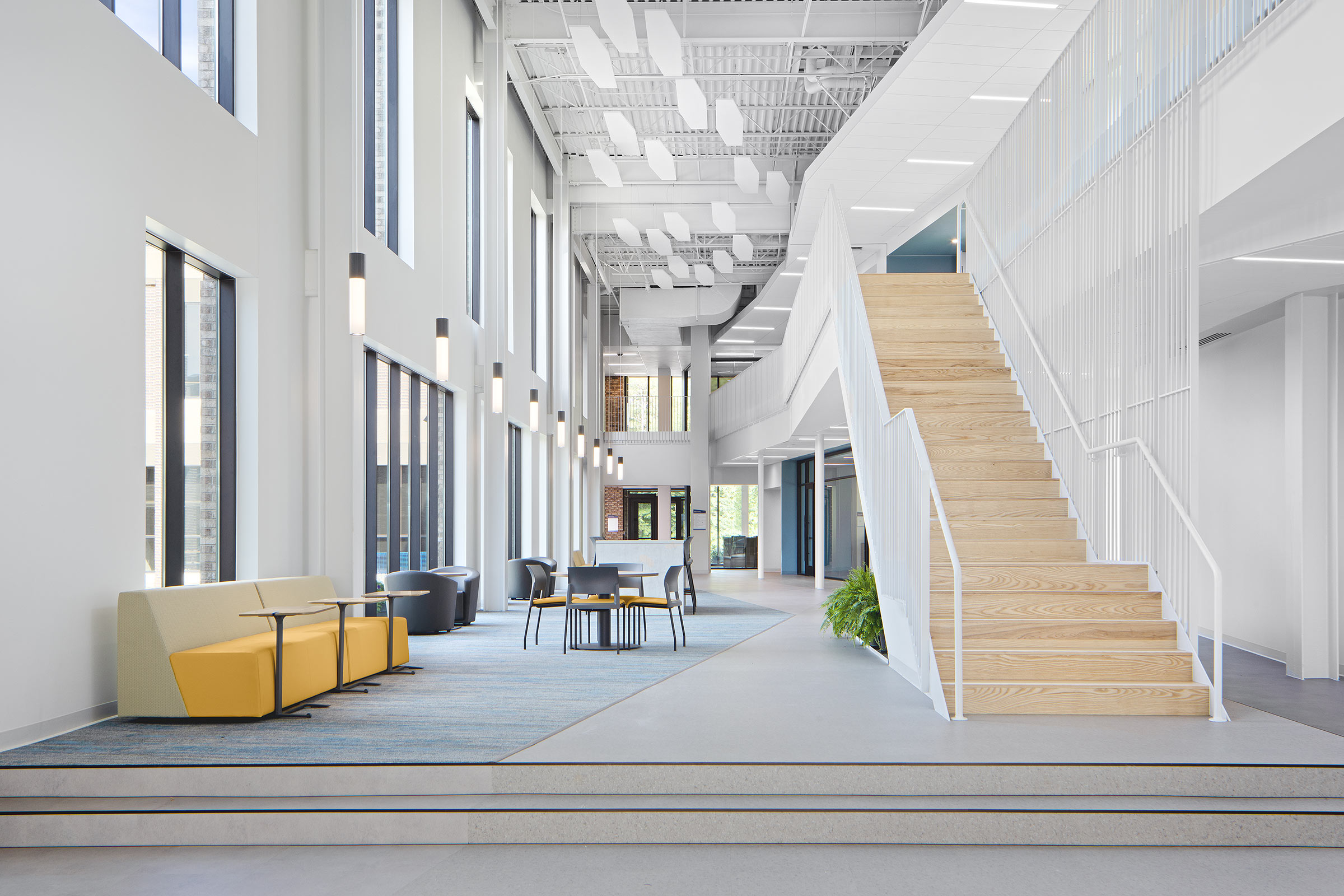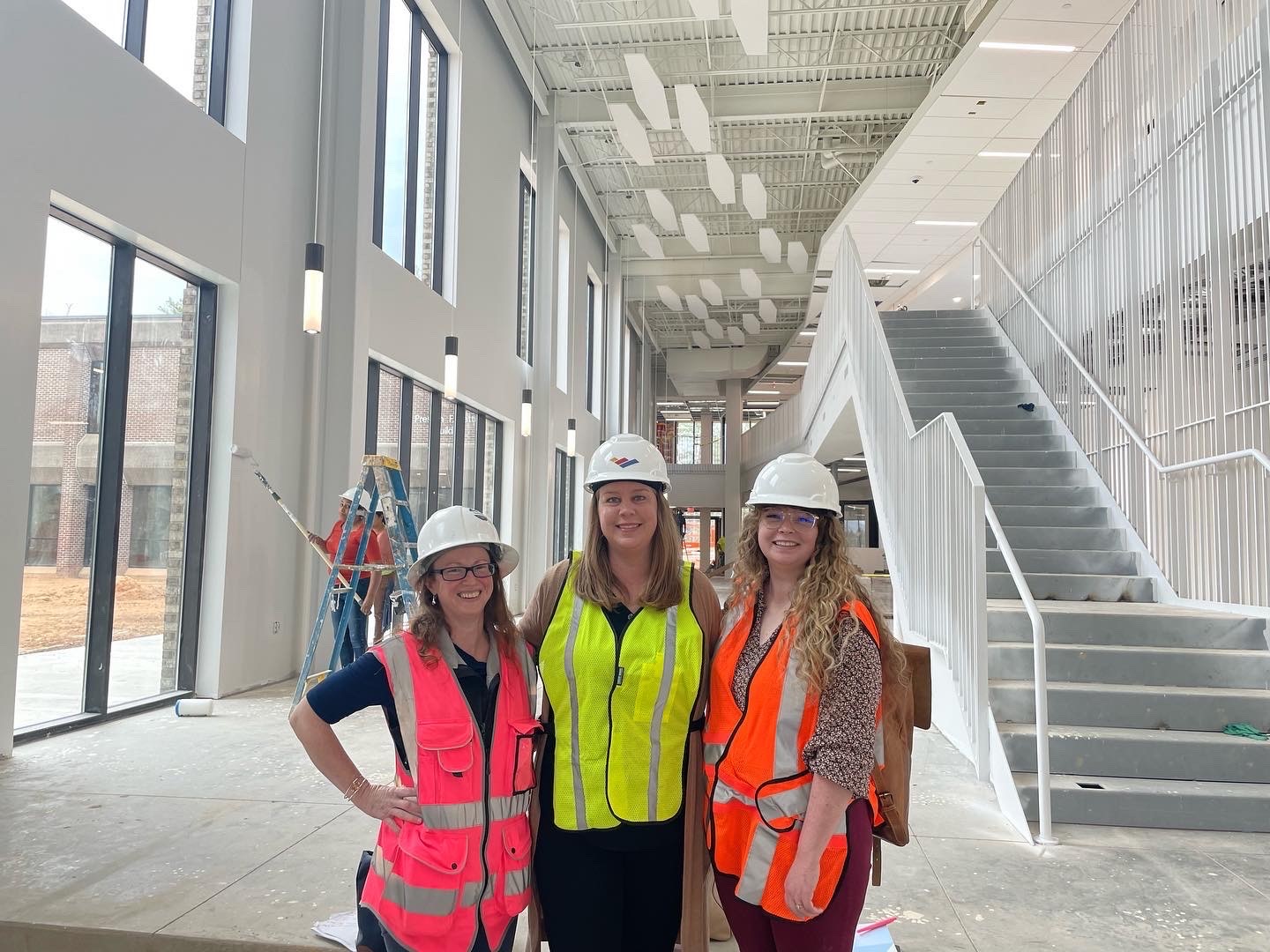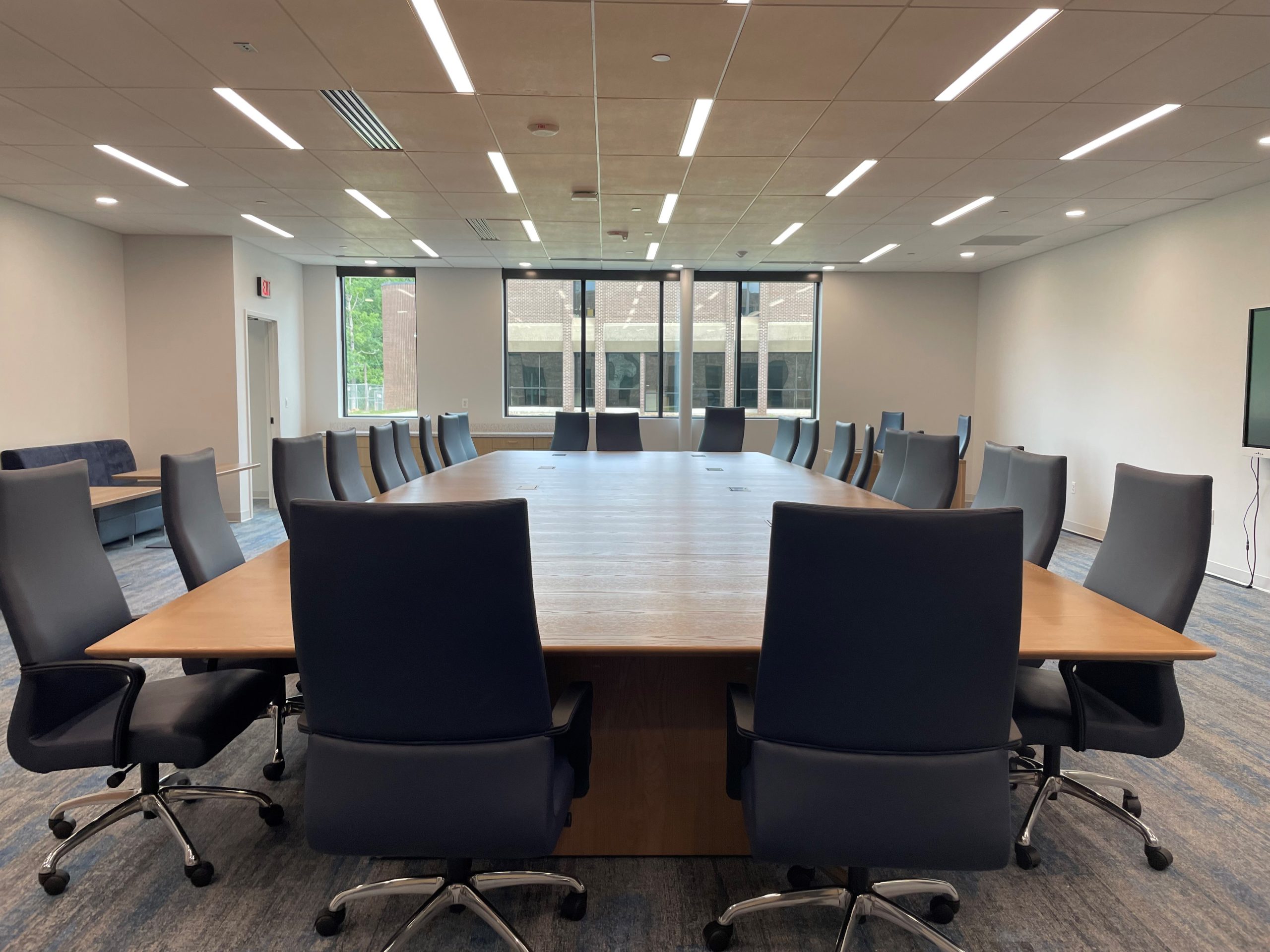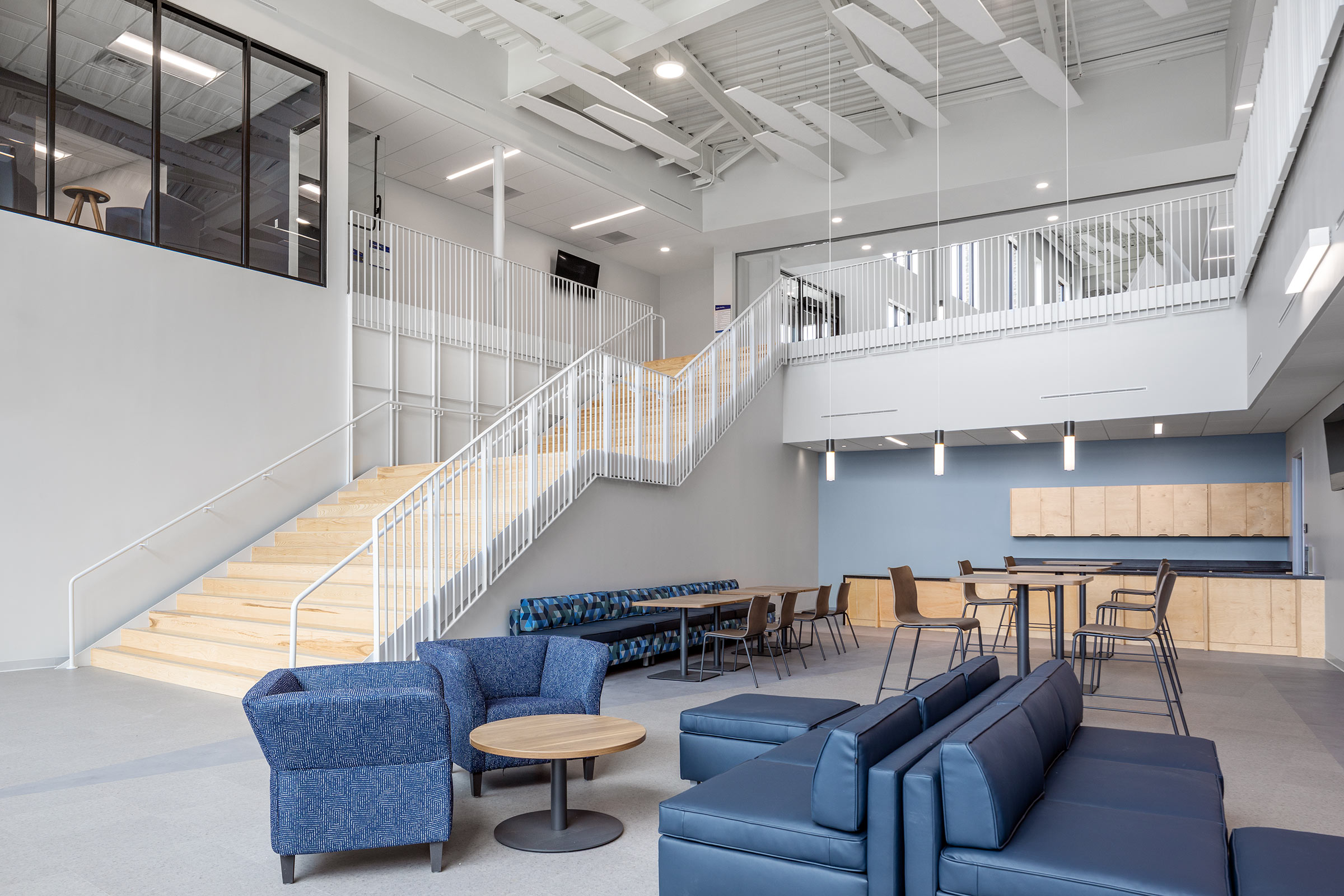 Project Coordination & Management Paired With The Best In Interior Design
"The Young Office staff made repeated visits to our campus to work directly with our stakeholders," Leatherwood said. "They also invited us to their offices as we selected colors, fabrics, and styles of furniture and accessories to best fit our state-of-the-art facilities."
N.C. Workplace Market Manager Shelly Garren, Workplace Advisor/Interior Designer Sydney Wydra, and Project Manager Betsy Kirschner led Young Office's Patton Building project team. Their expertise and experience ensured a smooth, efficient process, which was very important on a high-profile project for Blue Ridge Community College and its partner Henderson County.
Garren played a critical role in coordinating and facilitating project meetings with the contractor, Henderson County, and Blue Ridge Community College to ensure timelines and budgets were aligned and remained on track.
At the same time, Wydra was instrumental in reviewing furniture selections and layouts with the project team. Early on, she walked the client through 3D drawings and multiple live designs, using state-of-the-art technology to provide Blue Ridge Community College leaders with a rich and detailed preview of what the finished spaces would look and feel like.
After coordinating product orders, Wydra completed multiple site visits, which led to additional product suggestions that addressed opportunities that had not previously surfaced or been considered by the client. Even after the opening of the Patton Building, Wydra continued to offer ideas to further elevate the project and address newly revealed needs.
In her role as Project Manager, Kirschner reviewed all furniture drawings prior to order entry, determined the project timeline for install, truck deliveries, and proper phasing to ensure smooth and efficient coordination with both the Young Office team and the other sub-contractors involved in the project. Kirschner was also ever-present during installation, making sure that all-important phase of the project stayed on track while compiling and managing the punch list until every detail was resolved.
From A Myriad Of Moving Parts To A Building In Harmony
Given the numerous furniture manufacturers selected for this project, "it was very important that all finishes coordinated with the building materials selected by the architect," Wydra said. "It was important to the school, Young Office and (project architect) Clark Nexsen that the finished product have a cohesive look. In addition, this project was jointly funded from BRCC and Henderson County so the furniture, finishing and equipment budget was always top of mind."
When the school held the official ribbon-cutting, the positive response from its stakeholders and the general public was overwhelming.
"We couldn't be more pleased with the results and professionalism we experienced throughout our work with Young Office," Leatherwood said.
"We pride ourselves in our ability to bring beautiful designs to spaces while keeping in mind the overall function and key features important to our clients," Garren said. "At Young Office we have a team approach, and everyone was instrumental in making this finished building something special that BRCC and Henderson County can be proud of."