Our Workplace Advisors and Design Team are the ones that make the most contact with our customers during the process of designing their space, but there's so much work that goes on behind the scenes to make a project successful. Our sales team hosted a Thank You Cookout yesterday, May 9th, to thank everyone that works "behind the scenes" to make all our installations possible! 
Our Greenville and Asheville Offices hosted their own events, but stayed connected with our media:scape mobile!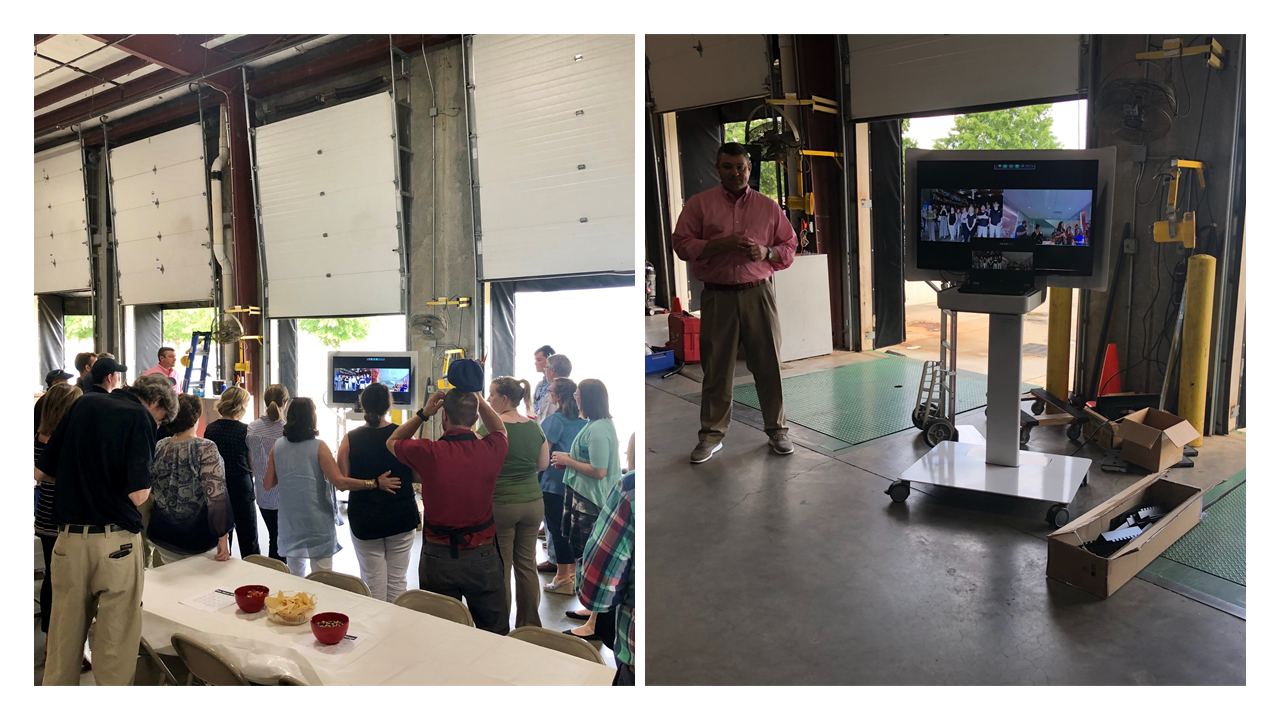 The cookout was such a great way to unwind from the workday! We had delicious food, a full bar, and a full-service ice cream truck courtesy of Pink Mama's Ice Cream!
The evening wouldn't be complete without some sort of game, so we played a classic game of bingo with a fun twist – 80's music theme! The game was a hit and a perfect way to wrap up the fun-filled evening!